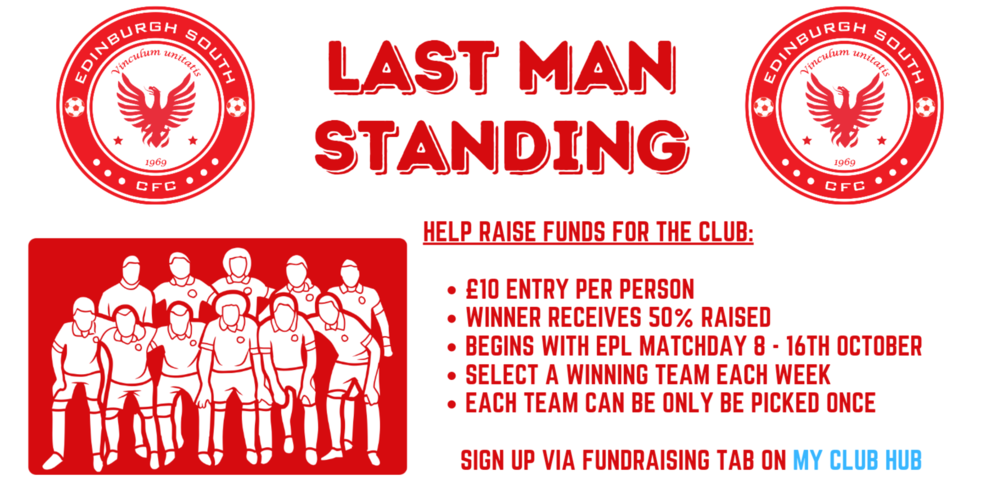 Last Man Standing Competition Starting 16 October
Tue 12 October
If you haven't already signed up there's still time before the first game on Saturday 16 October. ...
Read more
Latest Result
Sun 29th Aug 2021
Home fixture: Drum Park
4 - 1
South East U17 Kirsty Smith League
Next Fixture
Sun 24th Oct 2021
Away fixture: Inverkeithing
About the club
We are a SFA Quality Mark Accredited Community Club bringing together the some of the best resources in the south of Edinburgh to create the best possible football environment.
Providing a complete football pathway for all players from soccer school right through the pathway 4s, 5s, 7s, 11s, as well as the girls, ladies and amateur teams.
As a club we currently represent:
62 Teams
Over 700 Players
160+ Coaches and Officials
Read more