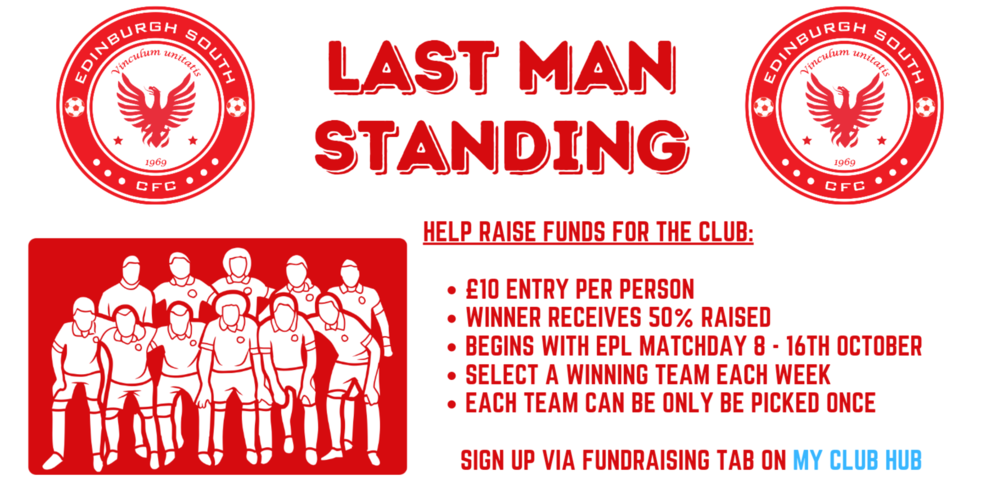 If you haven't already signed up there's still time before the first game on Saturday 16 October. Half of the funds raised will go to the club.
The competition costs £10 per person.
All you need to do is choose a winning team each week with the last player standing taking 50% of the money raised. If you forget to pick a team or can't decide yourself the MCH app will automatically select one for you.
The first round of fixtures will be Matchday 8 of the Premier League on 16th October at 10.30am and will continue weekly until the Last Man Standing remains.
Each team can only be picked once.
To sign up go to the Fundraising tab on My Club Hub. Click on Rules of the Game for further details.
Please note entrants must be 16 years or over.
Best of luck.
Edinburgh South CFC
Back to news