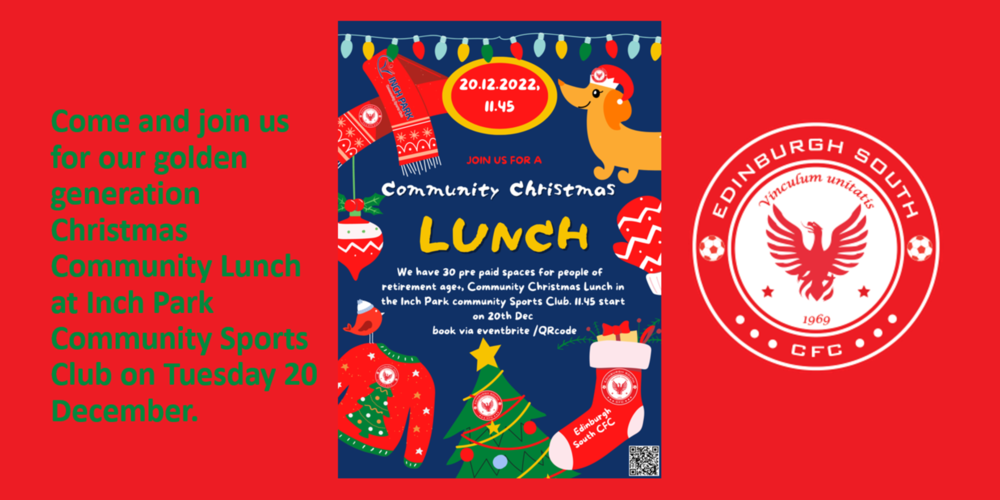 As part of our activity in the community Edinburgh South CFC are reaching out to all our South Families.
If you have a Mum, Dad, Grannie, Grandad, Aunt, Uncle or even a neighbour that is from our golden generation, retirement age and at times don't get out often, then why not book them one of the 30 FREE spaces at our Christmas lunch on 20th December, 11.45am start at the Inch Park Community Sports Club.
Bookings are open until 16th December, 12pm or until tickets are all snapped up.
Book via the QR CODE on poster or via link on Eventbrite:
Christmas Community Eventbrite
If you are a local Business and would like to support this lunch
or
if you are a local Choir, Musician or DJ and can offer your services to sing, play music etc
Then please reach out and email community@escfc.co.uk
Thank you.
Back to news