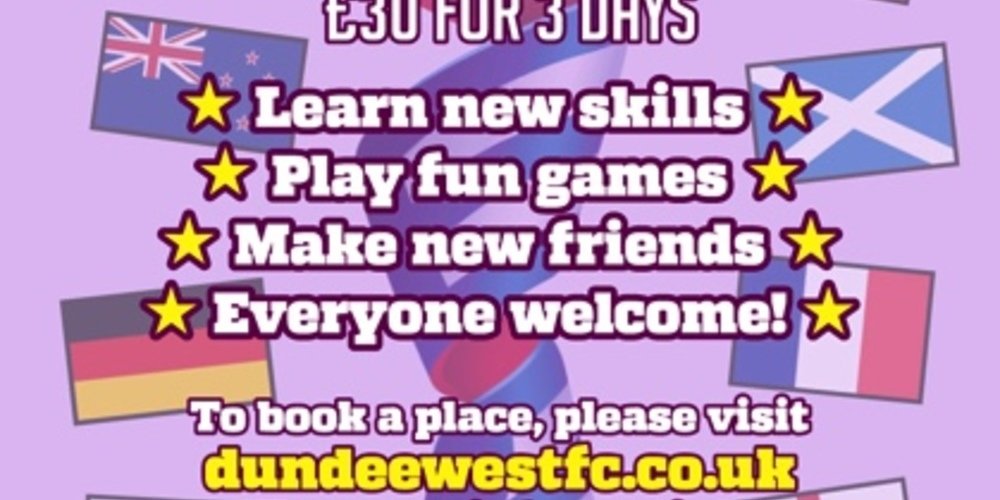 Girls Only World Cup Camp
Mon 15/07/2019 10:00am - Wed 17/07/2019 3:00pm
Charlotte Street
£30.00 - Card or cash
Simply The West In The Community are delighted to be running a 3 day girls only football camp during the Summer School Holidays. This will run from Monday 15th July to Wednesday 17th July. Each day will start at 10am and finish at 3pm with the camp being held at Charlotte Street.
The football camp is open to all girls and will be themed around the Women's World Cup. The girls will have the opportunity to learn new skills, play fun games and meet new friends along with other activities.
The cost of the camp is £30.00 for the 3 days and £10.00 for a single day. This can be paid online below.
All player attending a full day must bring a packed lunch and plenty of juice. Players should come along in comfy sports clothing and bring additional clothes incase the weather is cold or they require to change.
For any further information please contact Liam Ross on 07958358654 or on liam.ross@dundeewestfc.co.uk
You need to log in to be able to reserve an event.
Don't have an account yet?
Brief registration details are required in order to make a purchase from this club
Register Here
Back to events