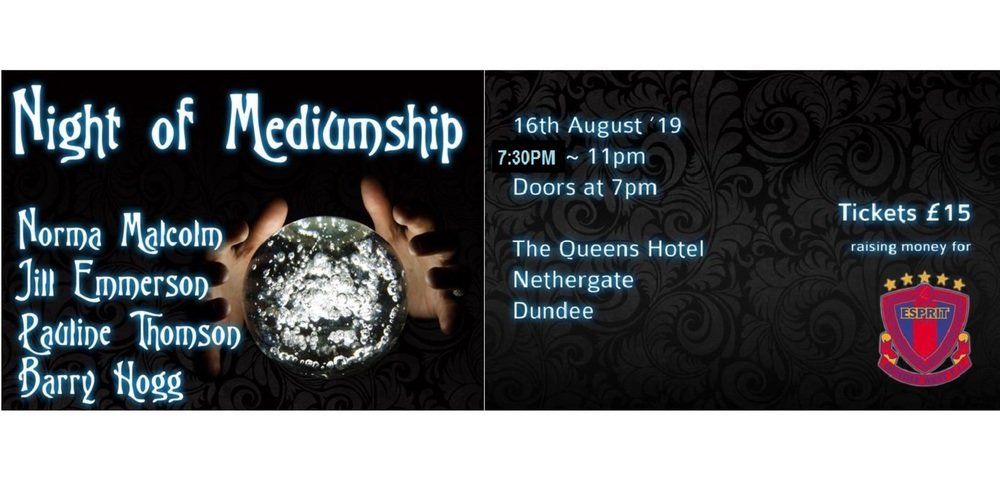 DUNDEE WEST 2008 REDS - NIGHT OF MEDIUMSHIP
Fri 16/08/2019 7:00pm - Fri 16/08/2019 11:45pm
QUEENS HOTEL
£15.00 - Card or cash
Dundee West Reds 2008's are having a 'Spookie night' on Friday 16th August 2019 in the Queen's Hotel to raise funds for the team.
Tickets are £15 and includes a buffet. There will be 4 Mediums on the night Norma Malcom, Jill Emmerson, Barry Hogg and Pauline Thomson.
Doors open 7pm. Mediumship starts 7:30 sharp and finish around 11pm but bar will be open beyond that to normal closing time.
This is sure to be a great night and tickets will go fast.
Either buy tickets online or get in touch with Denise on 07880256889. Will be a great night ??
You need to log in to be able to reserve an event.
Don't have an account yet?
Brief registration details are required in order to make a purchase from this club
Register Here
Back to events