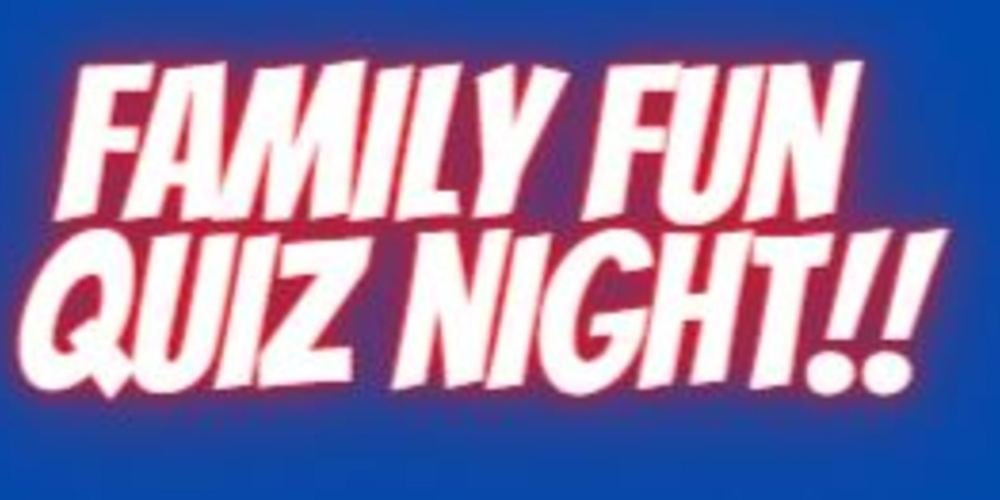 Family Quiz Night Fundraiser
Sat 13/02/2021 7:00pm - Sat 13/02/2021 8:15pm
Online via Zoom
£5.00 - Card only
Dundee West Community Trust are holding a virtual family quiz night as part of our aim to raise funds for local schools and families within the community. All donations will support the community trust access more food and essentials to key partners as we tackle the impact of Covid-19.
Tickets can be purchased below for £5 and will entitle you to take part with your family via zoom.
The quiz is aimed at the whole family to be involved, with 5 exciting rounds of questions based on general knowledge, entertainment, sport and a kids category.
We have some fantastic prizes to be won for the families that win the most points that are listed below:
1st Place: £50 Voucher
2nd Place: £30 Shopping Voucher
3rd Place: £20 JD Sports Voucher
(Please note in the scenario we have more that one family tied for first place a draw out the hat will be taken to decide the winners.)
Each family must be prepared with some blank paper and a pen/pencil for the quiz.
At the start of the event, you should join the family quiz WhatsApp group chat so you are able to send in a photo of your answers and reveal how many points your family has at the end of each round.
Join Whatsapp group chat: https://chat.whatsapp.com/LwHkgwjQjCuLllFFLBOLvo
Each round will consist of 10 questions only with multiple choice answers that you can write down either: A, B or C.
Some rounds will have a bonus question at the end so keep an eye out for this.
The event will be held from 18:45pm with the first round starting at 19:00pm using the below details:
Join Zoom Meeting
https://us02web.zoom.us/j/87830492793?pwd=Ry8zR3JReS92dFU2cnRtdlZzc3JRZz09
Meeting ID: 878 3049 2793
Passcode: 757733
Please note, families, members and residents of our community are welcome to make any further donations they wish to help our cause and make a difference to our local schools and families. If you wish to make a kind donation please contact Tam McCabe on 07803 337593.

We hope to see you all there…………...
You need to log in to be able to reserve an event.
Don't have an account yet?
Brief registration details are required in order to make a purchase from this club
Register Here
Back to events