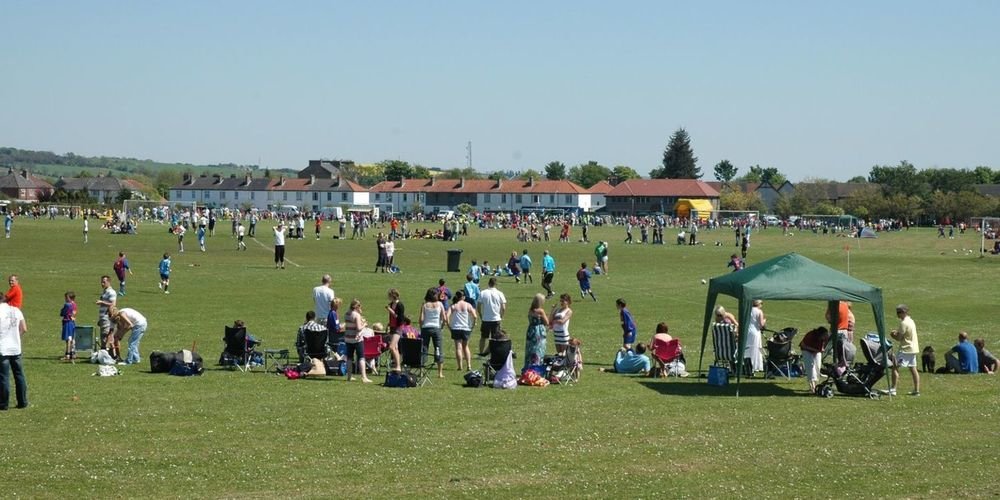 WEST COMMUNITY FUN DAY
Sat 11/06/2022 9:00am - Sat 11/06/2022 4:00pm
DOWNFIELD PLAYING FIELDS, CHARLOTTE STREET, DD3 8PF
Free
After a break of a couple of years due to the Pandemic, we are delighted to invite everyone to our Annual Fun Day which we are getting back up and running at Charlotte Street Pitches on 11th June.
The day will consist of a football festival which startes at 9am for as many age groups as possible (timings for your team will be confirmed by your coach)
There will also be stalls, inflatables, wrestling challenge ring, come and try basketball, fire engine, food, drinks and The Little Tipple Trailer. These activities will start at 10am.
The aim of the day is to promote sport in the area, for the Community to come together, have a bit of fun and raise a bit funds which goes to the upkeep of the Sports Pavilion which we run at Charlotte Street Playing Fields.
From a fundraising point of view we are running a few stalls and would be appreciative of any donations such as:
Raffle Stall - Bottles, Vouchers, Sports Kit or any Tech Gadgets etc
Tombola - Beers, Wine, Sweets etc.
Cake 'n' Candy - Home Baking, Sweets etc
Would are also appealing for some volunteers to help out on stalls, collect cash at inflatables etc.
We dont want anyone to be on a stall or activity all day, we would look to allocate a time slot and work around when your child is playing football if you wanted that. please get in touch with your coach or any Dundee West Committee Member to contribute, volunteer or for more info.
Please invite family and friends and we'll keep updates coming with respect to the football and activities over the next couple of weeks in the lead up to the event.
Dundee West Executive Committee
#SimplyTheWest
It is free to attend and you don't have to reserve a spot. Just come see us at the event!
Back to events