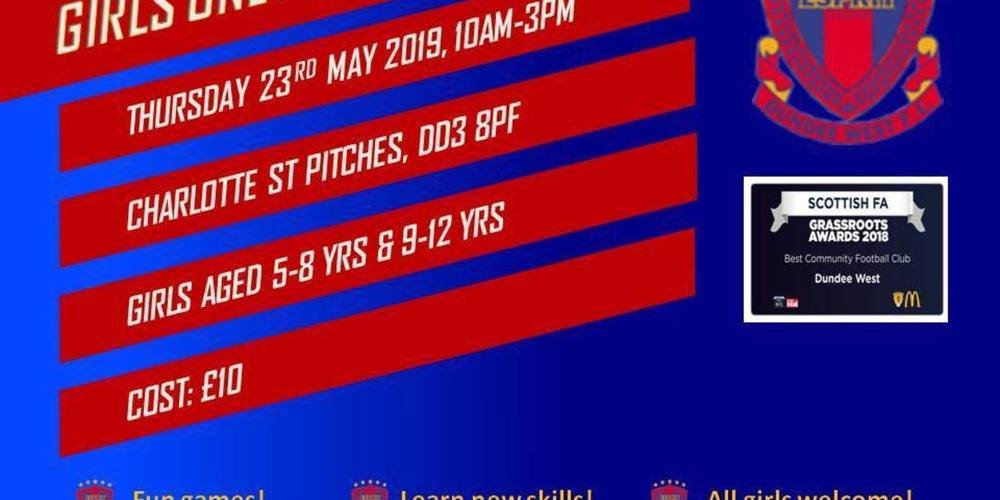 Girls Only In-service Camp
Thu 23/05/2019 10:00am - Thu 23/05/2019 3:00pm
Charlotte Street
£10.00 - Card or cash
Simply The West In The Community are delighted to be running another girls only football camp for all girls aged from 5-8 years and 9-12 years at Charlotte Street on Thursday 23rd May. The camp will run from 10am-3pm at a cost of £10 for the day.
All girls should bring along a packed lunch and plenty of juice for the day along with bring additional warm clothing incase it's cold. The day will provide all girls the fantastic opportunity to develop new skills, have lots of fun and build new friendships amongst some of the other girls at Dundee West FC.
If you happen to have any further queries feel free to contact Liam Ross on P: 07958 358654 or on E: liam.ross@dundeewestfc.co.uk
You need to log in to be able to reserve an event.
Don't have an account yet?
Brief registration details are required in order to make a purchase from this club
Register Here
Back to events