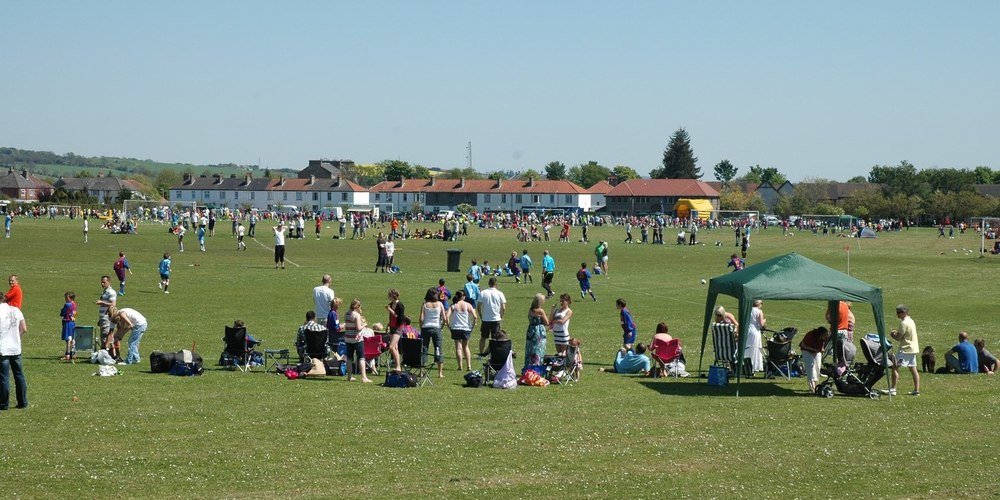 DUNDEE NORTH WEST COMMUNITY SPORTS CLUB - ANNUAL FUN DAY
Sat 01/06/2019 9:00am - Sat 01/06/2019 5:00pm
DOWNFIELD PLAYING FIELDS, CHARLOTTE STREET, DUNDEE
Free
Our Community Club's Annual Fun Day is nearly upon us.
As Dundee West are the largest Club within the overall Community Club we will be looking for support from the Dundee West teams to make the day a success.
There will be quite a few acitivites on the day from bungee trampolines, bouncy castles, assault courses, archery, stalls food and drink.
As ever we are looking for donations for our raffle, tombola, cake n candy stalls. Pls hand any donations to your coach or bring with you on the day.
We will also be allocating a stall or event to each team within Dundee West and will be up to the coaches of each team to liaise with parents to get volunteers to run the stalls during the day. We are not looking for anyone to be on a stall all day but if each team could draw up a rota so that its covered for the duration of your allocated time that would be great.
We would also encourage everyone to download the My Club Hub App as the fixtures for the football festival will be available on My Club Hub soon.
Again, thank you all for your support and we look forward to seeing you on what we hope will be a sun soaked Charlotte Street.
Best Regards,
Dundee West Exec Committee
It is free to attend and you don't have to reserve a spot. Just come see us at the event!
Back to events