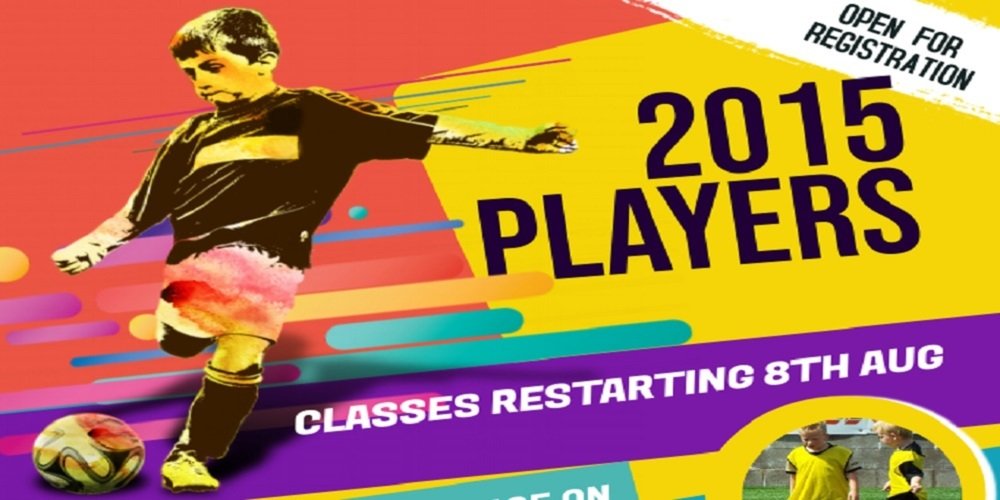 2015's Saturday Training Sat 15th Aug
Sat 15/08/2020 10:00am - Sat 15/08/2020 11:00am
LOCALITY HUB BAYVIEW
£3.00 - Card only
After todays successful session, we are back next week for another.
For kids born in 2015 starter training whilst restricitions are in place.
We have strict procedures in place because of guidance issued by SYFA. I would ask that anyone wishing to attend training please read the Covid Parent letter on our website, which can be found under the policies section.
We appreciate that your child is very young to be left without a parent in attendance and have ensured that, currently on Saturday mornings there will be no other groups at the Stadium. Training will take place on the grass area directly behind the main pitch and a viewing area will be set for parents on the other side of the fence.
Please note that kids will be split into groups and the toilet facilities will only be available for the kids participating in training.
We would ask that you book your space on our website or through MCH so we can ensure that we have the correct number of officials in attendance.
Look forward to seeing you all returning.
You need to log in to be able to reserve an event.
Don't have an account yet?
Brief registration details are required in order to make a purchase from this club
Register Here
Back to events