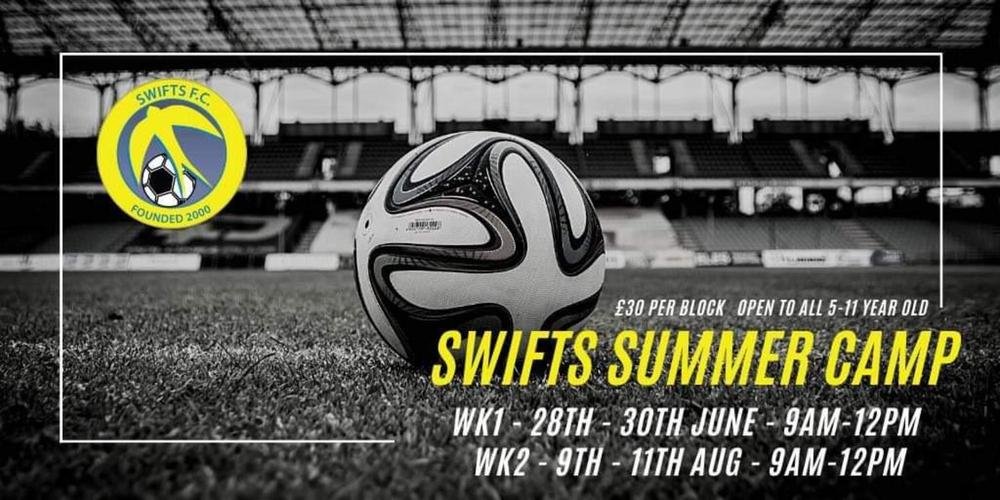 Swifts Summer Camp - Week One - 9th - 11th August
Mon 09/08/2021 9:00am - Wed 11/08/2021 12:00pm
Ballast Bank
£30.00 - Card only
The Swifts are operating a Summer Camp this year from the 9th to 11th of August for kids 5-11 yeards old.
The camp is open to players outwith the Swifts too so please share.
The camp will run from 09:00 to 12:00 each day and will be run from the Ballast Bank.
Grant Brough and Josh Morris will be running the camp and focussing on technical ability while ensure it's all fun.
If you would like a space please click the link and sign up.
You need to log in to be able to reserve an event.
Don't have an account yet?
Brief registration details are required in order to make a purchase from this club
Register Here
Back to events