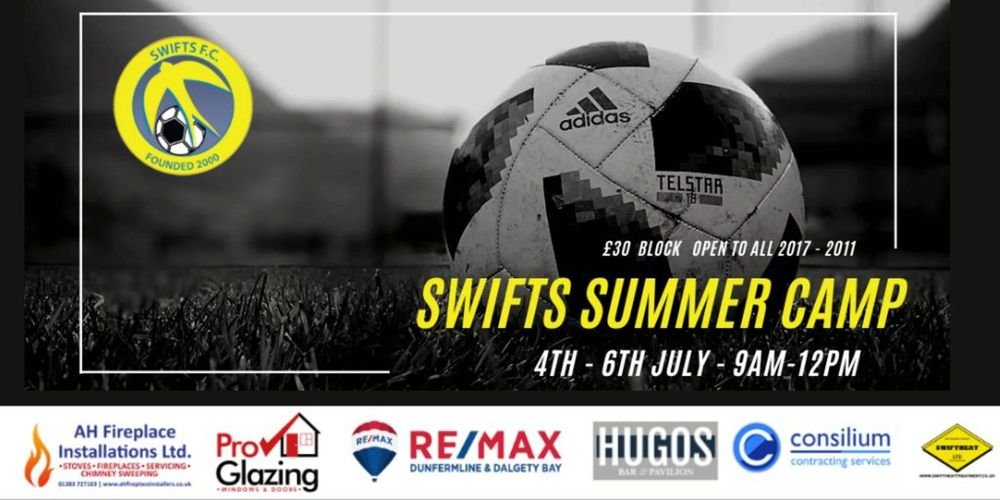 Swifts Summer Camp 2022
Mon 04/07/2022 9:00am - Wed 06/07/2022 12:00pm
Ballest Bank, Inverkeithing.
£30.00 - Card only
Swifts Summer Camp 2022
Monday 4th July till Wednesday 6th July 2022 at Ballest Bank, Inverkeithing (due to work at Dalgety Bay).
9am-12pm all 3 days.
£30 per child.
The Swifts summer camp is open to any child within the local community from 2017-2011s age group.
The camp will be a fun learning environment for all kids for the 3 days - lots of learning, shooting and games!
Any questions, contact Josh on MCH or 07710810629.
MTS!
You need to log in to be able to reserve an event.
Don't have an account yet?
Brief registration details are required in order to make a purchase from this club
Register Here
Back to events