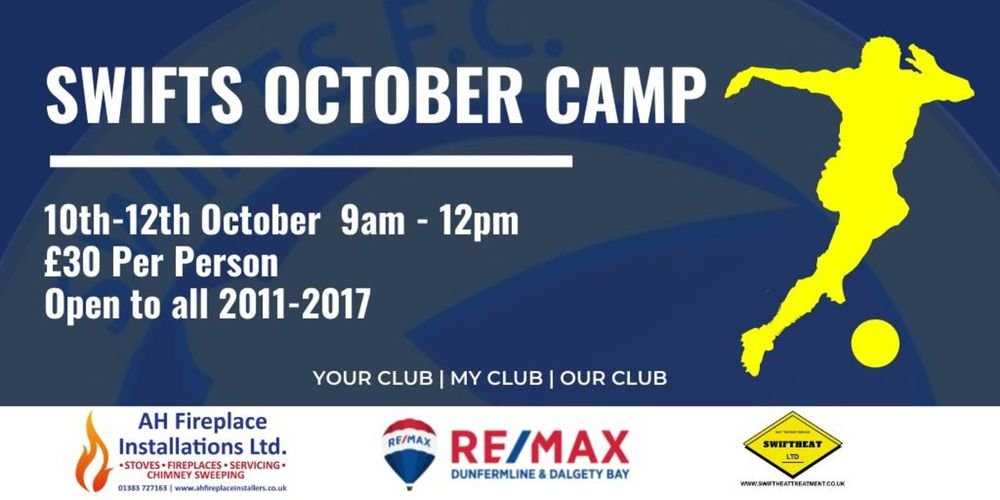 Swifts October Camp - Cancelled
Mon 10/10/2022 9:00am - Wed 12/10/2022 12:00pm
Dalgety Bay Sports Centre
£30.00 - Card only
Swifts October Camp 2022
Monday 10th October till Wednesday 12th October 2022 at Dalgety Bay Sports Centre.
9am-12pm all 3 days.
£30 per child.
The Swifts October camp is open to any child within the local community from 2017-2011s age group.
The camp will be a fun learning environment for all kids for the 3 days - lots of learning, shooting and games!
Any questions, contact Josh on MCH or 07710810629.
MTS!
This event was cancelled. You can contact the club at Josh-m-morris@hotmail.co.uk for further info.
Back to events