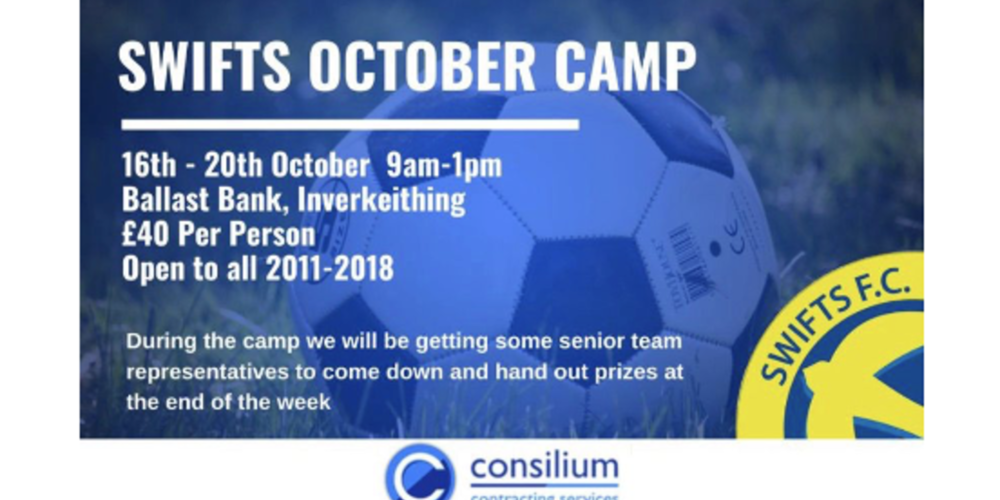 Swifts October Football Camp - 16th to 20th October
Mon 16/10/2023 9:00am - Fri 20/10/2023 1:00pm
Ballast Bank, Inverkeithing
£40.00 - Card only
Registration is now open for our Swifts October Football Camp.
The camp runs Monday to Friday from 9:00 till 13:00 each day and will be run by Fife Football Performance Academy (FFPA) coaches.
Registration is open to Swifts Players aged 2011 - 2018.
The camp is also open to any player from other clubs as long as they are within the age range.
We are also offering a half price brother or sister deal for parents with more than one child at the club but please message the page to confirm a slot.
MTS
You need to log in to be able to reserve an event.
Don't have an account yet?
Brief registration details are required in order to make a purchase from this club
Register Here
Back to events