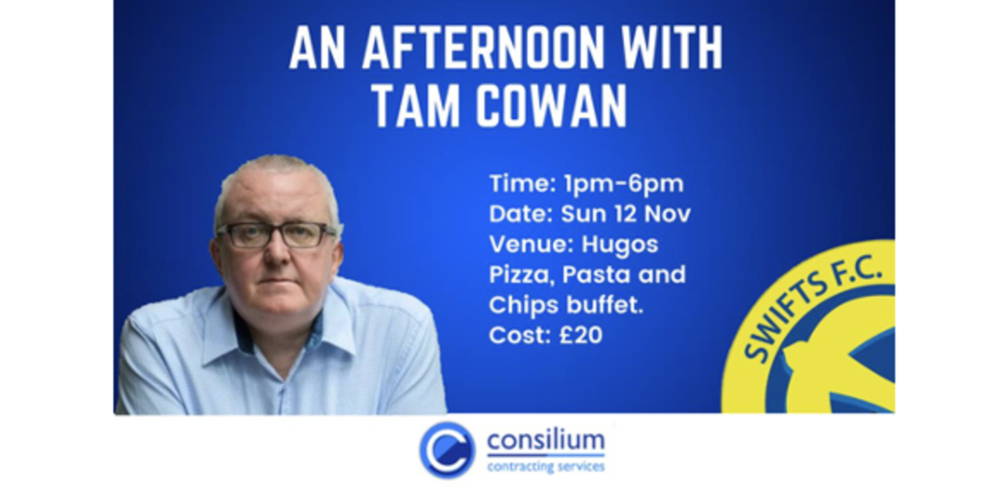 An Afternoon with Tam Cowan
Sun 12/11/2023 1:00pm - Sun 12/11/2023 6:00pm
Hugos Bar and Pavillion
£20.00 - Card only
We are excited to annouce An Afternoon with Tam Cowan.
Tam needs no introdcution but for those that don't know Tam he is a journalist, an all round entertainer and one of Scotland's favourite television and radio presenters.
He is also a top newspaper columnist, football journalist and restaurant reviewer. With his acerbic wit and common touch Tam is is sure to be huge hit and its certain to be a fantastic afternoon of fun and laughter.
There will also be an opportuinty to win some great raffle prizes and potentially pick up some excellent auction items too. More details to follow......
You need to log in to be able to reserve an event.
Don't have an account yet?
Brief registration details are required in order to make a purchase from this club
Register Here
Back to events