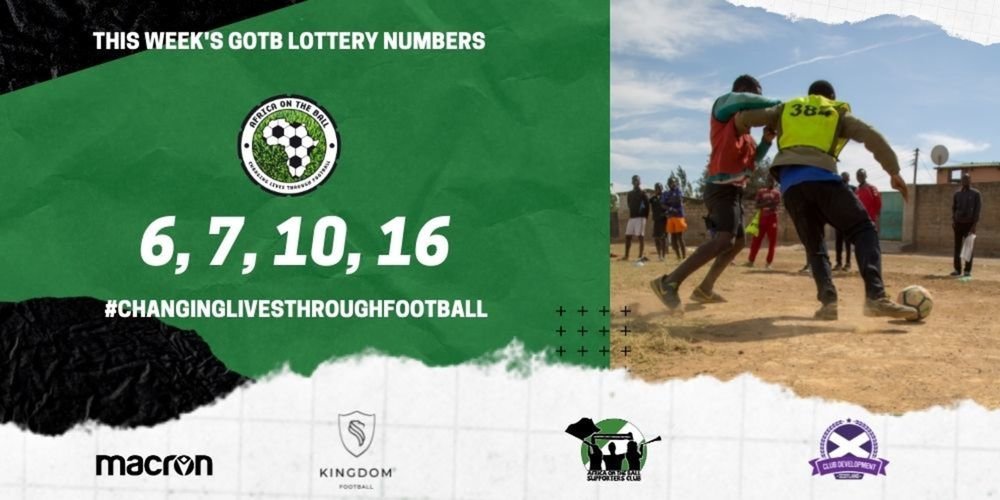 LOTTERY RESULTS 15TH JULY 2021
Thu 15 July
This week's winning numbers are 6, 7, 10, 16. There were no winners this week, meaning next week's...
Read more
Latest Result
Sun 13th Jun 2021
Home fixture: Scotstoun
Glasgow on the Ball United
1 - 5
Glasgow on the Ball Utd v Ashfield Star
Next Fixture
No fixture to show.
About the club
We're a Sunday League team competing in the Glasgow Community and Cooperative League, raising funds and awareness for Scottish charity Africa on the Ball, who use football for development in deprived communities of Africa.
Read more