Get real financial value
Grow in a digital age
Focus on core purpose


Meet John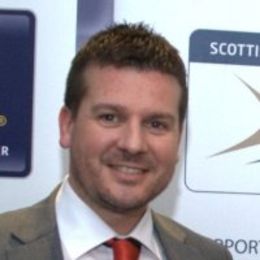 MCH is the brainchild of founder and director, John Cleisham. With an aim to help UK based volunteer organisations who make positive differences to their communities, MCH was designed to overcome and remove some of the barriers that threaten the very existence of volunteer organisations, whilst finding ways that will help them flourish.
'It's really simple' says John, 'the design concept of MCH stems from many years of personal volunteering experience...
I've been involved with many different types of volunteer organisations over the years and what's always clear, is that whilst the core purpose may be very specific or unique to the organisation, the dynamics and challenges that exist are very common across the board…
"attracting and retaining volunteers is incredibly difficult"
Aside from the common management, governance and fundraising responsibilities, there's the fact that attracting and retaining volunteers is incredibly difficult. Tasks and duties often fall at the feet of the same willing volunteers, common fundraising efforts drive donor fatigue and many volunteers feel trapped, due to the belief that there's no one available to take over…
It's a quick realisation for most that volunteering can be a thankless task and that the people they serve can sometimes, albeit unwittingly, take their organisation's existence for granted. That prompted a bit of a lightbulb moment for me…
Volunteers make things happen for the people and the communities they serve, how could someone or something make things happen for volunteers?...
"how could someone or something make things happen for volunteers"
There are a few really great solutions out there that aim to improve 'club life', but I felt there was a need for a much wider and deeper scope of services that really get to the heart of what it takes to operate, and what it means, to be part of a volunteer organisation, of any sort. I really believe MCH makes a good go of that and is why I like to say it's 'by volunteers, for volunteers'…
People connected to John, say:
"MCH is unlike any other solution we have developed to date which, given the scale and complexity of the project, is one that not many in our sector could have taken on. Understanding and staying true to John's vision has been invaluable and the insight we have gained in working with him through the design and build process really helps to hit home how MCH benefits the very deep needs of the volunteering sector, at all levels. We're confidently able to say that through the combination of our own skills and services, John's professional experience and a very clear vision, MCH is a solution that we're extremely proud of."

"John was a key member of my senior leadership team, responsible for the design and management of global transformation and development strategies - his key focus being the effective use of resourcing, digital, automation and analytics based interventions that would help drive operational excellence and financial efficiency. Knowing John well and understanding his personality, professional background and capability; I am confident that his experience will help ensure that the MCH proposition is a compelling one that will absolutely deliver against its stated objectives."